Finally Apple after a lot of rumors released its iPhone 6 plus just a few minute before. The Apple  iPhone 6 plus comprises of a Retina display with 5.5. Inches.  The 1080 Retina HD display is going to attract the world to it and it is IPS LCD display with the resolution of 1920 x 1080 pixels.  The iPhone 6 plus is powered by iOS 8, the newest iOS.  To make iPhone 6 + stronger it is reinforced with anodized aluminum and stainless steel frame at the back.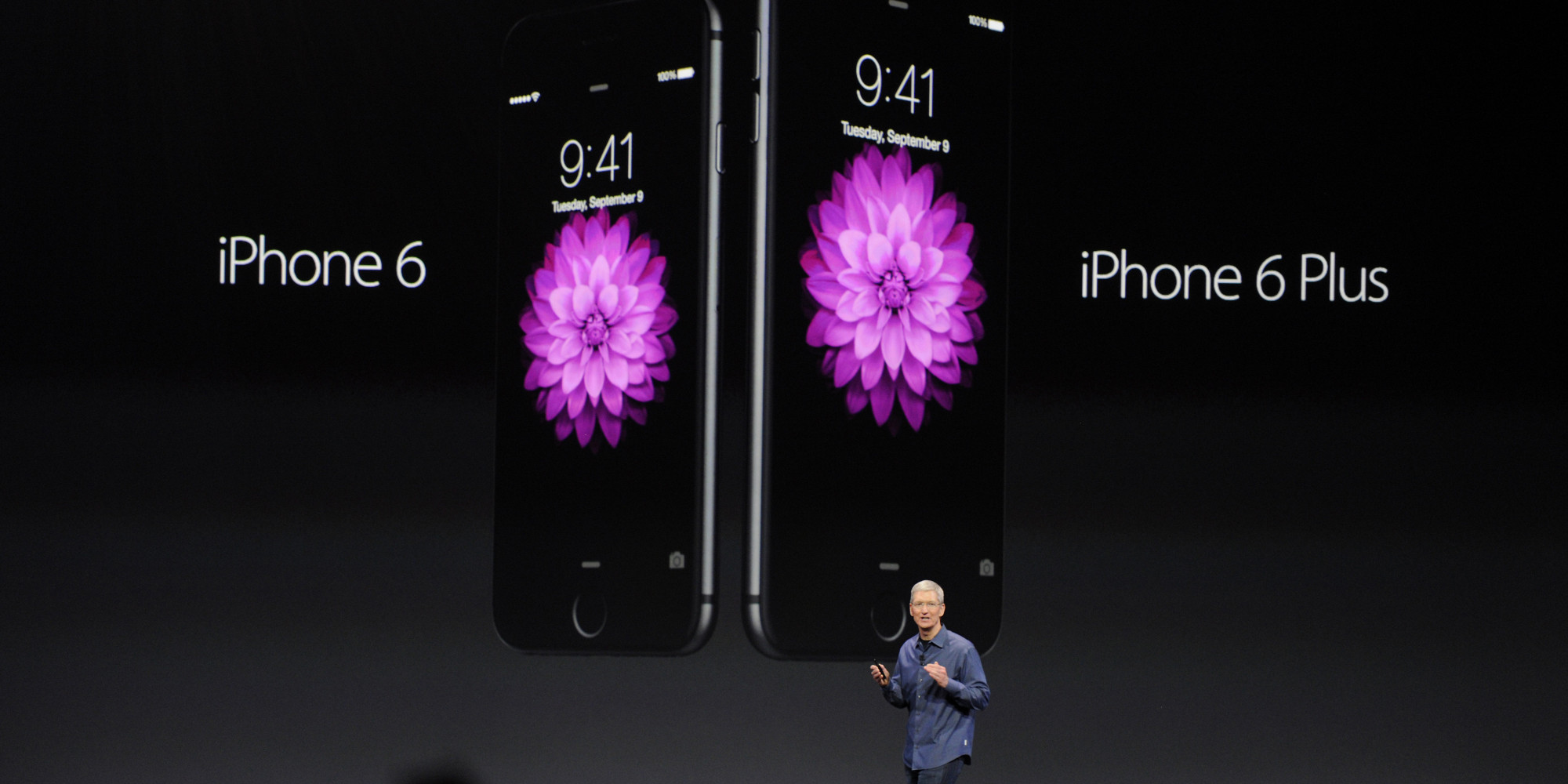 iPhone 6 vs iPhone 6 Plus – major difference in dimensions

iPhone 6 Plus Chipset
iPhone 6 Plus is thinner than any of the previous versions and it is 7.1 mm.   with curved smoother corners the iPhone 6 plus is with new 64 bit A8 chipset architecture that makes the more efficient than the earlier version powered by A7.  iPhone 6 plus supports LTE 20 bands compatible with 150Mbps. On the other hand Wi-Fi calling facility is coming with iPhone 6 plus, a new feature work on           T-mobiles.
iPhone 6 plus elaborated with 8MP camera at the rear with dual LED flash.  iPhone 6+ has optical image stabilization facility with it.  The video recording facility is 1080p @ 30 and 60 fps and further it has 240 fps recording facility too.
Apple iPhone 6 Plus Prices
The price of iPhone 6 plus begins from $299 from 16 GB, 399 for 64 GB and 499 for 128 GB.